When it comes to the Thanksgiving menu plan for the Avasthi family, my brother and I usually stick to a tried and true formula. We know what works, and our shopping list looks the same every year. However, a menu item always seems to cause several moans and rolling eyes. This is my recommended fall salad recipe for the table. Yes, I get it—is salad really something people look forward to on Thanksgiving? When you compare it to the Thanksgiving side, such as the mashed potato and butter roll sitting next to it, it may not be. But every year I insist on making salads, because personally, I like to put something fresh and green on my plate, surrounded by beige. Every year, there is no doubt that I am basically the only person who eats salad.
So this year, when I started planning our Thanksgiving menu, I wanted to put together a salad recipe, not only A generation Will like it, but it will also arouse the enthusiasm of my dinner companion at the table. Input: All the delicious autumn flavors, with a touch of freshness, are the perfect complement to this year's Thanksgiving menu.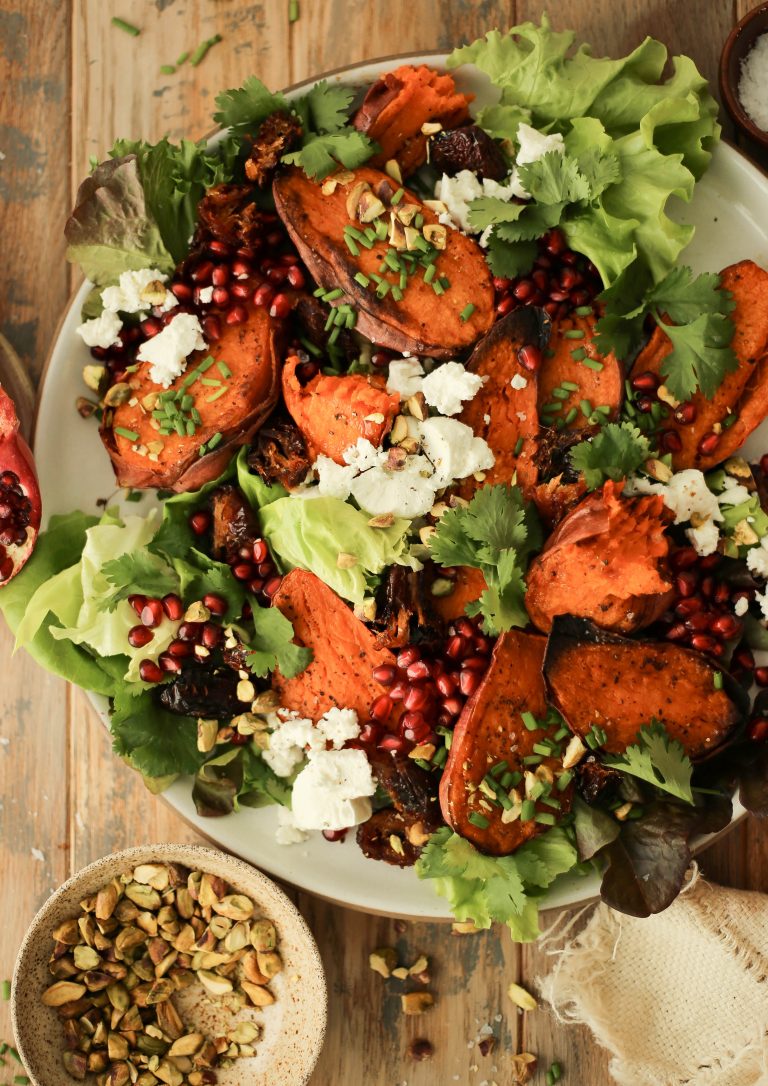 Sometimes it's hard to get excited about salads, so it's important to have some excellent ingredients that complement each other. No one just wants a plate of vegetables, especially on Thanksgiving. For this version, I used some classic autumn ingredients and improved them with interesting preparations.
Obviously, the star here is sweet potato. The advantage is that you can use it as a salad and sweet potato dish on the table. I used the smallest sweet potato I can find in the store, small enough to fit in the palm of my hand. Using a bit of charcoal in the oven to make them nice and tender can enhance their sweetness and make this salad feel more decadent.
The other star here is the date. Now, I have publicly claimed in the past that I hate dating.I'm still not the biggest fan, but I find that when prepared in a certain way and paired with other ingredients, I were able In fact lag behind them. Caramelize the dates in the oven with some olive oil and balsam to make them delicious and chewy, taste very good, and go well with the sweet potatoes in the salad. It adds a good texture ingredient to the salad, which feels very special on festive occasions.
The other ingredients in this salad give the feeling of autumn: pomegranate seeds, crunchy pistachios and creamy goat cheese. But what I really like is the big tears of coriander. I like the freshness and other ingredients they bring to this salad. I have no objection to not eating lettuce at all and just add a whole bunch of coriander to the plate to serve. Add a spicy seasoning and you have a delicious fresh plate to increase the spread of the holiday.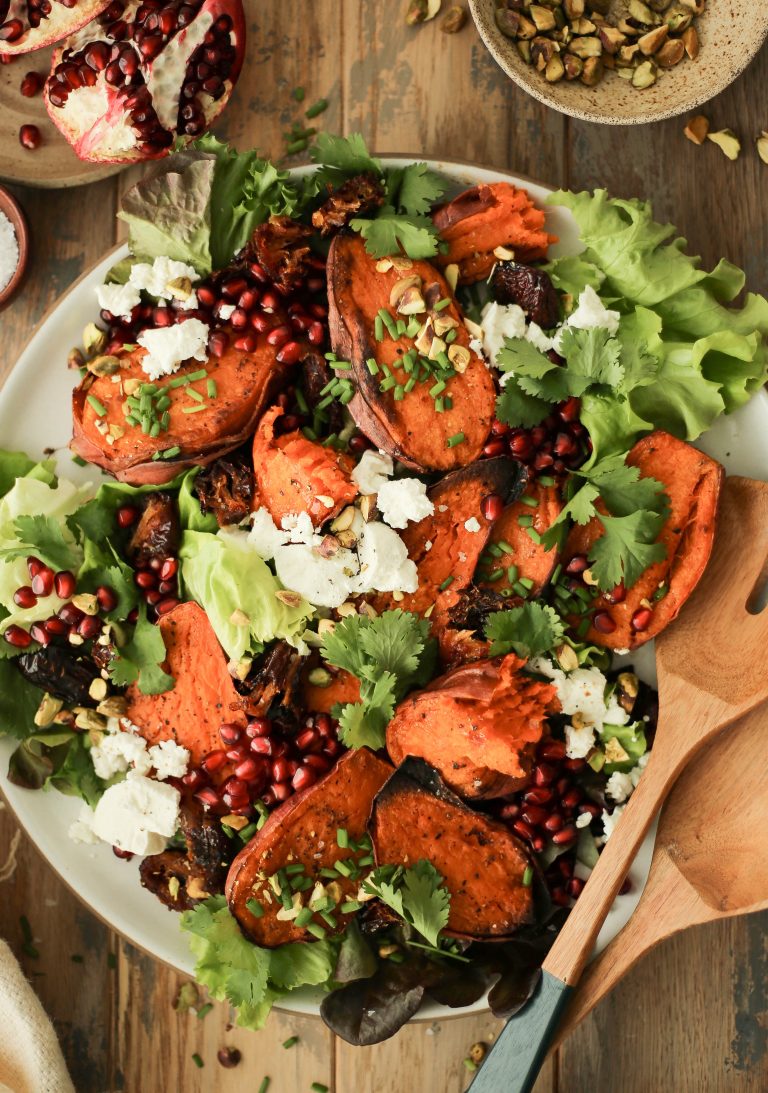 You can definitely customize this salad as you like. If you have dinner on a weekday evening, I think some avocados will be great, even some apple slices will add sweetness this season. Replace the greens with what you have on hand and use your favorite seasoning. No matter how you eat it, this salad will add freshness to your autumn table.