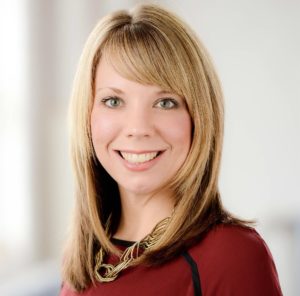 We did it. The healthcare design team held the first face-to-face event in nearly two years, when we and about 100 industry members went to Santa Fe, New Mexico to participate in the 2021 HCD Forum. In essence, the forum is a gathering that always feels a bit like going home, an intimate, invitation-only event, and its unique design is designed to promote the participation of our editorial advisory board members, HCD 10 winners and Participation and interaction between a group of attendees composed of attendees. In the past, there were some old and new friends.
Even wearing a mask, fist bumping, and social distancing, I can't exaggerate how good it feels to be with each other.
It also reminded me that the industry will truly flourish when its members gather together. In fact, your shared mission of improving the healthcare built environment and passion for knowledge exchange requires it.
As usual, I see our forum participants-in many cases competitors-come together to discuss in depth how to solve enduring industry challenges, share ideas for innovation and future solutions, and with the same enthusiasm Show their collective ideas when creating an art project together (check it in our forum report).
The forum also provided a perfect warm-up for what happened when the question entered the mailbox: the 2021 Healthcare Design Expo and Conference in Cleveland from October 23rd to 26th. Now, I have shared how amazing my hometown in Lake Erie is, but so is this event. I know, I know-I can't be objective. However, if you are a healthcare design professional, then the HCD Expo is truly unparalleled.
In four days, you can immerse yourself in education, networking, product exploration, and-ideally-have the opportunity to rekindle your passion, refocus your mission, and prepare to return to work for the coming year post. As we make progress in the COVID-19 pandemic and apply lessons learned in flexibility, adaptability, resilience, and patient and staff experience to future projects, there is still much work to be done.
But before we look to the future, I also like the opportunity to look back on the past.
In addition to the HCD 10 class in 2021, the forum gave us the opportunity to finally gather in person to celebrate our 2020 HCD 10 winners and praise their collective contribution to the field. The same is true at the HCD Expo. The winners of our 2021 Design Showcase, Retrofit/Refurbishment Competition and Rising Star Award will be recognized, and we will also share with the attendees the 2020 Winner Year that we failed to properly celebrate.
I am very happy to meet many of you at this year's HCD Expo, and to return completely in 2022, 2023, etc. We are here, we will continue to be here, eager to support and nurture everything this industry has to offer when it comes together.