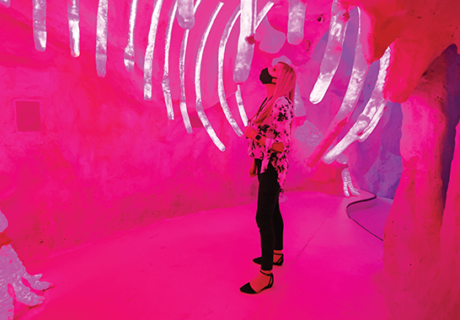 The historic architecture, mountain views and bustling art scenes of Santa Fe, New Mexico provide a warm and inspiring background for the fifth annual healthcare design forum to be held in La Fonda Plaza from September 13th to 15th.
Participants (including Healthcare Design's editorial advisory board, HCD 10 winners and other invited professionals) were immersed in three-day lectures, group discussions and social activities. The program featured Ari Peralta, CEO and founding partner of Arigami, who introduced the future of hybrid medical spaces and had a panel discussion with representatives of healthcare art acquisitions on art curation in their respective communities. In addition, the editor-in-chief Jennifer Kovacs Silvis shared her annual speech "HCD Insights", digging out trends from the magazine's surveys, award plans, and editorial reports over the past year, and hosted the recent HCD Rising Star Award panel from their unique perspective Winners who provide industry views and ideas for change.
Other highlights include a visit to Meow Wolf, a discoverable art experience in Santa Fe, where teams of participants browse the interactive exhibition before gathering together to test their artistic skills. Participants are also divided into group meetings. During this period, the challenge for the team is to design a multi-sensory response to the difficult patient/employee/family experience, while considering what may happen today and what may happen in the next few years.
Finally, the hotel's terrace (and the double rainbow at sunset) provides a perfect environment to raise a cup at the gala dinner to celebrate the 2021 HCD 10 winners.
The sponsors of this event are Carolina, Interwoven, Kwalu, La Z Boy Healthcare, Paladin Healthcare, Porcelanosa and Shaw Contract. Details of the forum next year will be announced soon.Follow updates HCDmagazine.com with HCDforum.com.